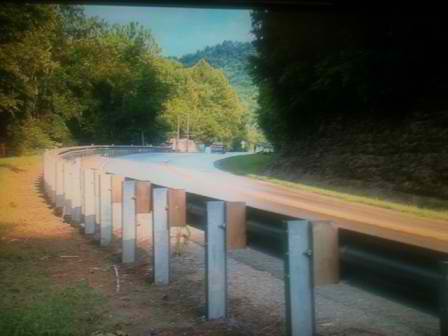 MOREHEAD, Ky – According to WKYT, a man was killed around 5:30 p.m. after being involved in a motorcycle accident on a dangerous stretch of road in Rowan County last Saturday evening.
State police say 36-year-old Jonathan Elam was riding a motorcycle down US-60 West when he lost control, crossed the center line, struck the guardrail and came to a final rest on the eastbound shoulder.
The Rowan County Coroner pronounced Elam dead at the scene.
Randy Fergeson, who lives just a few yards from where the fatal accident took place, says Saturday's wet weather may have played a part in the fatal crash. However, he also said that the curve is dangerous regardless of the rain and it would have been avoided if the rider knew that a sharp curve was ahead.
"They don't have any flashing lights down there and if you don't know that curve then you're eventually going to wreck." he said.
Fergeson hopes this crash will prompt someone to put caution signs around that curve to prevent any future fatal wrecks.
To read the original article, CLICK HERE.